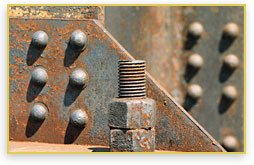 Construction workers do not need to be told of the dangers at the job site. A ladder fall, a construction vehicle accident, falling objects, a collapsing trench — these and many other types of construction accidents can lead to serious injuries or a fatality. The workers compensation system can provide some compensation, but that may not be enough to pay for your medical care, rehabilitation, and lost income. If your construction accident was caused by the negligence of a third party, you may be entitled to compensation above and beyond that provided by workers compensation.
At my practice, Stavis Gilbreath, Attorney at Law, I help victims of construction accidents and other negligent acts obtain compensation for their losses and suffering.
Call me at 713-695-2888 to arrange for a free consultation. I can explain the legal process and discuss your prospects for obtaining compensation.
Maximizing the Compensation You Receive
I have been representing clients throughout Texas in personal injury and other civil litigation matters for almost 20 years. I understand how to investigate construction accidents and job site injury cases and have a record of success in such actions. As your lawyer, I will work to build a strong and convincing case designed to maximize the compensation you receive.
In addition to my experience handling personal injury claims, I also undertake all types of construction litigation. I understand the construction industry and the realities of the job site. I will work to obtain the financial resources you need to recover to the fullest extent possible.
For a free consultation with Stavis Gilbreath, Attorney at Law, call 713-695-2888 or contact us online.
My firm handles construction accident and personal injury cases on a contingency basis. You do not owe any attorneys fees if I do not obtain compensation for you.